St. Monica's Parish
All are welcome in this place!
The Feast of the Ascension
St. Monica's is an English speaking Roman Catholic parish serving the central Notre-Dame-de-Grace (NDG) area of Montreal, Quebec.
COVID-19 Information
Following a communiqué about the COVID-19 Virus issued on Thursday, March 12, 2020, by the Quebec Bishops' Conference, St. Monica's Parish is implementing the following steps effective immediately. Until further notice, all Masses and all other Church-related activities, such as Funerals, Baptisms, Pastoral Home Care visits, and celebrations of the Sacrament of the Sick at St. Monica's are cancelled. More information is available on our COVID-19 information page.
Sunday Mass Streaming
Starting Sunday, April 5, 2020, the Sunday Mass is streamed from St. Monica's Parish. The Mass is available on the Parish YouTube page Sunday at 10:00 AM. The Masses are found in the Online Masses playlist.
Each Sunday's homily is available here. Take a look and continue your reflection throughout the week.
Find out what is happening at St. Monica's this week and all throughout the year.
Find out the Mass times, when confessions are heard, office hours, and where we are located.
Pastor's Corner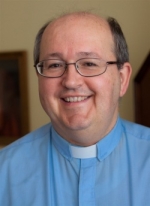 Transitions are difficult moments in our lives.  Whenever we come to the end of something in our life, we face the challenge of letting go of what is familiar, of plunging into the unknown.  Letting go is hard.  No less, beginning again is hard, even when the new reality is something to which we've been looking forward for a long time.  As anyone who has worked their way through a 12-step recovery program knows, there is no other way: all we can do is "let go and let God", living life "one day at a time!"
Continue Reading
Pastor's Corner Archives...
Pope Francis
May Christ, who has already defeated death and opened for us the way to eternal salvation, dispel the darkness of our suffering humanity and lead us into the light of His glorious day. A day that knows no end
Pope Francis - Urbi et Orbi 2020