St. Monica's Parish
Come and See

Ascension Sunday
May 17, 2015
You men of Galilee, why do you stand looking into heaven?
This Jesus, who was received up from you into heaven will come back in the same way as you saw him going into heaven.
Peace to You.
On the Road to Emmaus
You believe because you can see me.
Blessed are those who have not seen and yet believe.
He Is Risen. Alleluia!
He Is Truly Risen. Alleluia!
Why do you seek the living One among the dead?
He is not here, but He has risen.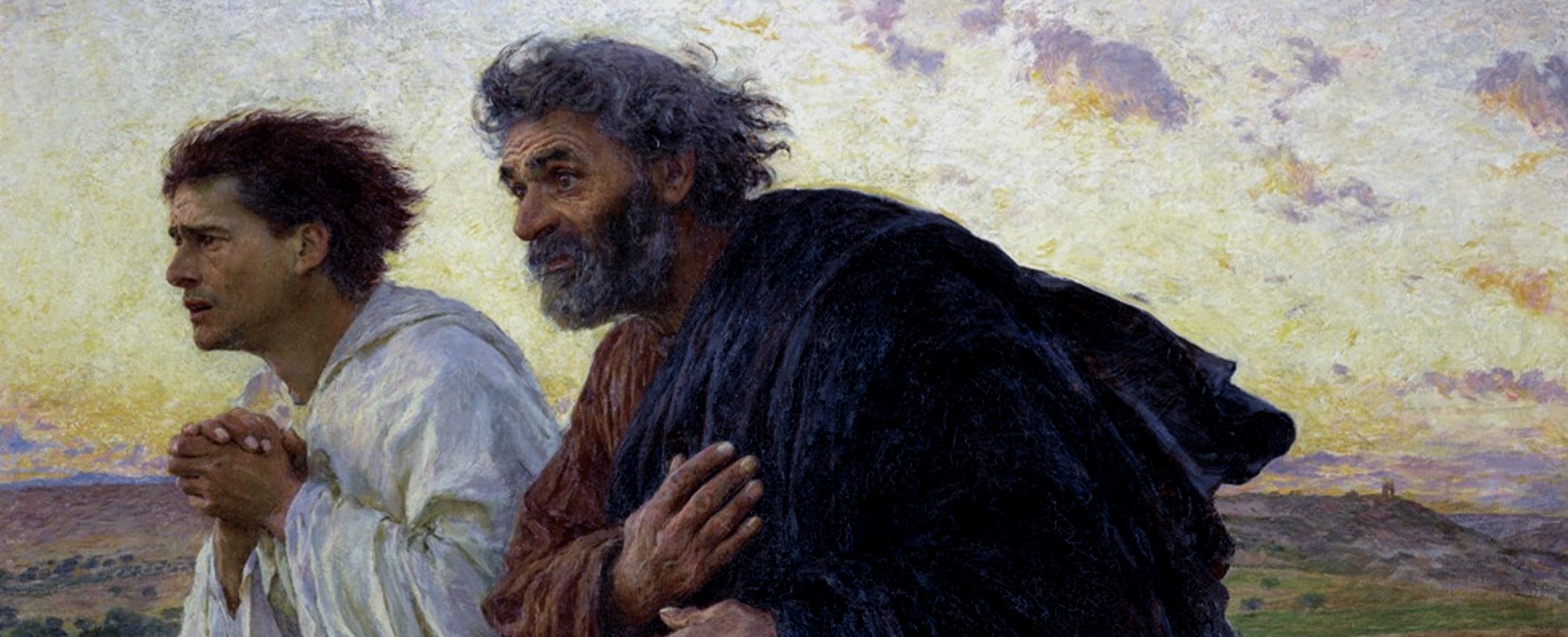 Peter and John Running to the Tomb
We at St. Monica's understand that our commitment to the Catholic social mission must be rooted in and strengthened by our spiritual lives. In our relationship with God we experience the conversion of heart that is necessary to truly love one another as God has loved us.
As members of a Christian community, Pastoral Home Care Volunteers strive to become a compassionate presence to the sick and elderly.
The Community Food Pantry is committed to bringing hope, compassion and assistance to those low income individuals and families living within our parish area. We strive to promote the human dignity of all those in need...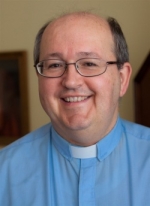 Today, the Church celebrates its "birthday" with the feast of Pentecost.  It is a scene of great drama – rushing wind, tongues of fire, the uttering of many languages. It is also a scene of inner transformation: timid disciples empowered to speak boldly, in a way that no matter what the religious, cultural, and linguistic differences, each hears the message in a language they can understand.
Continue Reading
Pastor's Corner Archives...

When a man and a woman marry in the Lord, they participate in the missionary life of the Church, by living not only for themselves or their own family, but for all people…Therefore the life of the Church is enriched through every marriage which shows forth this beauty, and is impoverished when marriage is disfigured in any way.
Pope Francis