St. Monica's Parish
All are welcome in this place!
The Feast of St. Monica
August 27, 2017
Transformed by the Holy Spirit
St. Monica's Adult Faith Education
Discerning The Spirit at Work In Our Common History
St. Monica's Adult Faith Education
We at St. Monica's understand that our commitment to the Catholic social mission must be rooted in and strengthened by our spiritual lives. In our relationship with God we experience the conversion of heart that is necessary to truly love one another as God has loved us.
As members of a Christian community, Pastoral Home Care Volunteers strive to become a compassionate presence to the sick and elderly.
The Community Food Pantry is committed to bringing hope, compassion and assistance to those low income individuals and families living within our parish area. We strive to promote the human dignity of all those in need...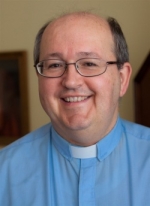 SAINT MONICA (AD 322–387), also known as MONICA OF HIPPO She was an early Christian saint and the mother of St. Augustine of Hippo. She is remembered and honored in most Christian denominations, albeit on different feast days, for her outstanding Christian virtues, particularly the suffering caused by her husband's adultery, and her prayerful life dedicated to the reformation of her son, who wrote extensively of her pious acts and life with her in his Confessions. Popular Christian legends recall Saint Monica weeping every night for her son Augustine.
Continue Reading
Pastor's Corner Archives...

Peace on earth to men and women of goodwill, who work quietly and patiently each day, in their families and in society, to build a more humane and just world, sustained by the conviction that only with peace is there the possibility of a more prosperous future for all.
Pope Francis - Urbi et Orbi 2016