St. Monica's Parish
All are welcome in this place!
Blessed are you among women, and blessed is the fruit of your womb.
Cry out with joy and gladness: for among you is the great and Holy One of Israel.
Prepare the way of the Lord, make straight his paths...
Behold, you will conceive in your womb and bear a son, and you shall name him Jesus.
Wassily Kandinsky
To you, O Lord, I lift my soul
The Lord is king; he is robed in majesty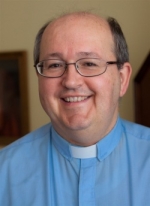 At St. Monica's, every September marks a new pastoral year that invites us to explore our faith by considering a theme that is relevant to our lives. This year, our theme is Called to be Holy … "Be Holy, for I Am Holy". (1 Peter 1:16) What a happy coincidence it was that, as we were deciding on this theme, Pope Francis released his latest apostolic exhortation, Rejoice and Be Glad: The call to holiness in the contemporary world! With this resounding confirmation, we wasted no time in putting together a program that we are proud to share with you.

Continue Reading
Pastor's Corner Archives...

Peace on earth to men and women of goodwill, who work quietly and patiently each day, in their families and in society, to build a more humane and just world, sustained by the conviction that only with peace is there the possibility of a more prosperous future for all.
Pope Francis - Urbi et Orbi 2016