St. Monica's Parish
What is your gift?
Holy Cross
Exaltation of the
September 14th
Feast of St. Monica
August 27/28
and St. Augustine

O woman, great is your faith!
Let it be done for you as you wish.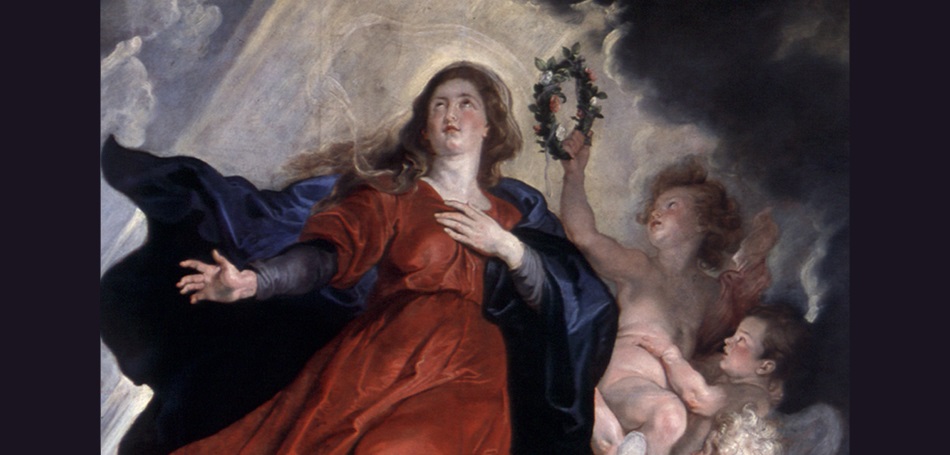 Assumption of the Blessed Virgin Mary
August 15th

Courage, it is I! Do not be afraid!
Solemnity of Saints
Peter and Paul
St. Monica's is an English speaking Roman Catholic parish serving the central Notre-Dame-de-Grace (NDG) area of Montreal, Quebec.
We at St. Monica's understand that our commitment to the Catholic social mission must be rooted in and strengthened by our spiritual lives. In our relationship with God we experience the conversion of heart that is necessary to truly love one another as God has loved us.
As members of a Christian community, Pastoral Home Care Volunteers strive to become a compassionate presence to the sick and elderly.
The Community Food Pantry is committed to bringing hope, compassion and assistance to those low income individuals and families living within our parish area. We strive to promote the human dignity of all those in need...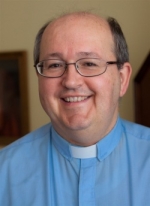 God So Loved the World
September 14, 2014
This weekend, as we welcome new parishioners and greet old familiar faces, we celebrate the diversity of gifts and talents present in the community here at St. Monica's. What is your gift? How has God blessed you in a unique way? What do you feel called to share for the building up of the community? How will you use the time, talents, and treasure God has entrusted to you?
These are important questions indeed. Some of us are taken up with family duties. Others have particularly demanding jobs. Yet others are active in community organizations which draw on the generosity of volunteers. At the same time, if we are serious about our Catholic identity, then we need to ask ourselves – how do I give expression to my faith, my discipleship? Over this coming year, we will be focusing our attention on sacramental living: understanding the sacraments of the Church not merely as rites of passage, as "things that happen to us", but as an invitation to a way of life, a grace that transforms us and the world around us.
To be a practicing Catholic is not only about coming to Mass each Sunday, about receiving sacraments. It is to say: "My faith matters. Belonging to the Church, to St. Monica's parish community, is an essential part of who I am. Nourishing my human & spiritual development is a personal priority and a communal responsibility." So over the next few weeks, take some time to meet and greet your fellow parishioners, speak to the pastoral team and ministry leaders, become more familiar with the diverse areas–liturgy, social outreach, faith education, spiritual development, temporal needs–in which you can become involved and thereby grow in your faith.
We celebrate today the Triumph of the Cross: "God so loved the world that He gave His only Son." So let us remember that we are not alone. We walk with Jesus; we walk with one another, sharing the joys and the burdens. Let us ask for the wisdom to discern our gifts carefully, to know our talents and our limitations, so that we can offer our gifts in a way that is truly life-giving. For each of us has a unique gift to offer: without me, without my gift, the community is less than it can be. Let us trust that our generous God will inspire us to continue to build up a vibrant, healthy parish here at St. Monica's.
Lift high the Cross, the love of Christ proclaim! Till all the world adore His sacred Name!
The joy of the Gospel fills the hearts and lives of all who encounter Jesus. Those who accept his offer of salvation are set free from sin, sorrow, inner emptiness and loneliness.
Pope Francis
Read the encyclical on-line