St. Monica's Parish
All are welcome in this place!
Transformed by the Holy Spirit
St. Monica's Adult Faith Education
Discerning The Spirit at Work In Our Common History
St. Monica's Adult Faith Education
The Holy Year of Mercy
God forgives all. God forgives always.
Pope Francis
We at St. Monica's understand that our commitment to the Catholic social mission must be rooted in and strengthened by our spiritual lives. In our relationship with God we experience the conversion of heart that is necessary to truly love one another as God has loved us.
As members of a Christian community, Pastoral Home Care Volunteers strive to become a compassionate presence to the sick and elderly.
The Community Food Pantry is committed to bringing hope, compassion and assistance to those low income individuals and families living within our parish area. We strive to promote the human dignity of all those in need...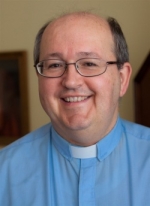 Over the past few weeks, we have been exploring diverse ways in which we as adults are being called to growth in faith and transformation in the Holy Spirit.  This week, I would like to highlight two programs that will begin here at St. Monica's this November.  Both are connected to being attentive to how the Spirit is at work in our lives: our personal lives as individuals and families, and our collective life as a church community
Continue Reading
Pastor's Corner Archives...

I would like to enter into dialogue with all people about our common home.
Laudato Si - Pope Francis